Mega City Police Free Download
Title: Mega City Police
Genre: Action
Developer:
Undreamed Games
Publisher:
Ravenage Games
Release Date: 28 Jul, 2023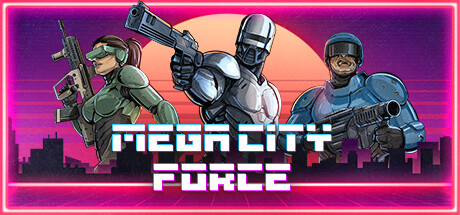 About This Game

Hello, Agent. Mega City needs your services. Are you ready to uphold the law?
The crime is out of control, the streets are not clean. There are criminals and psychopaths everywhere, ready to cut anyone's throat. A corrupt megacorporation squeezes the life out of the citizens, seeking to establish control all over the city.
Only the incorruptible agents of Mega City Police Department stand fast before the crime wave that consumed the city and threatens to overwhelm society.
Choose your agent and dive into a deadly battle against the criminals and brutal bosses to unleash the beast of justice in the darkest corners of the city.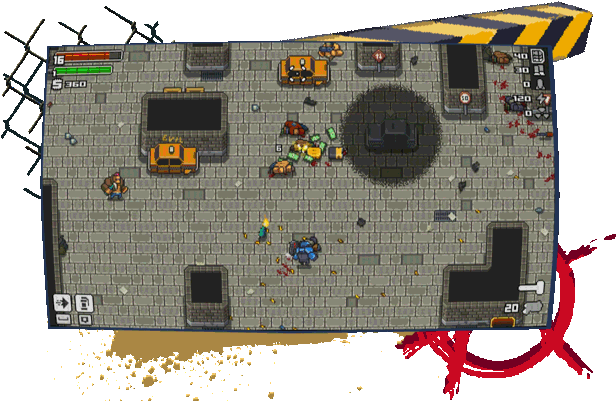 DISCOVER THE MUSIC OF DROID BISHOP, TIMECOP1983, SUBLUNAR, AND MORE!
Defeat bosses to collect iconic synth-wave tracks on audio cassettes. Set up a special audio player within the Police Department to immerse yourself in their mesmerizing melodies.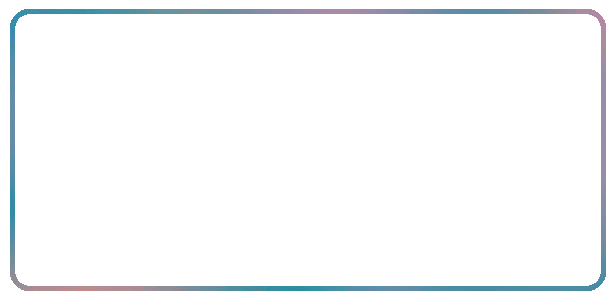 HARDCORE GAMEPLAY WITH TONS OF WEAPONS AND UPGRADES
Shoot, punch and use your abilities to destroy enemies at every level where you will find special boxes containing various weapons. Remember to collect money from enemies, they can be spent at the store to get new equipment and special contracts.
Each level and every enemy is designed to hone your skills by utilizing each agent's arsenal to its fullest, ensuring you will fight crime in the most effective way possible. Quick reaction and tactical thinking will be required to succeed.
EVERY AGENT BOASTS A UNIQUE TACTICAL PLAYSTYLE
Become a brutal killing machine like a Cyborg who has three weapon slots, improved armor, and a magnetic pulse that interrupts attacks and stun enemies.
Take on the classic role of a Rookie using a tactical dodge and stun grenade.
Turn into a fast and extremely dangerous Scout with a lightweight frame and optical camouflage staying invisible to enemies and using her laser sight to inflict critical damage when the time is right.
These are just a few of the agents available from the start. Unlock more characters with unique tactical abilities as you go!
PIXEL ART VISUAL STYLE INSPIRED BY THE 80S AND THE 90S ACTION MOVIES AND VIDEO GAMES
Do you remember the good old days when tough action heroes dispatched enemies with cool moves to a banging soundtrack? The entire game is imbued with the same retro spirit. Each pixel, each gun, and each item were crafted to give you that nostalgic feeling, from retro dudes for retro dudes with true love.
HIGH REPLAYABILITY, A ROBUST PROGRESSION SYSTEM, AND PROCEDURALLY GENERATED LEVELS
What happens when crime is vanquished? It comes back with a vengeance. Completing the game for the first time unlocks a new police car, a new difficulty and more loadouts with instantly recognizable legendary outfits. Uphold the law in style.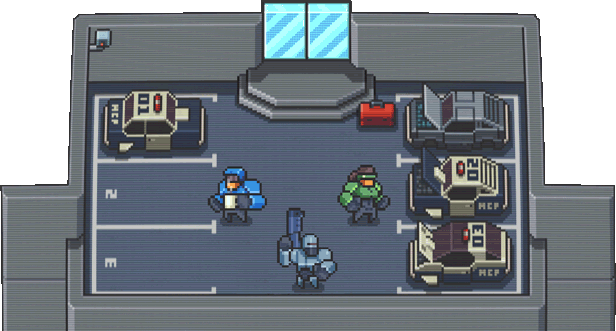 Reviews
"A frantic, fun roguelike that perfectly encapsulates what makes the genre so great, without taking itself too seriously. A brilliant debut title, and an easy recommendation!"
9/10 – GameGrin, Mike Crewe
"Channeling a wonderful 80s pixel aesthetic and a frantic approach to run-and-gun gameplay, Mega City Police delights with its intense and challenging, though short-lived runs. A game that hits more than it misses, it's a fantastic reminder of why the 80s action heroes were so revered, and probably feared, too."
8/10 – Finger Guns, Miles Thompson
"Mega City Police is a fun, addictive, and beautiful shooter with an isometric camera and 80s sci-fi aesthetics. Everything designed in this game is a love letter to the 80s and it was done beautifully as well. I really wished the game was longer and there was some narrative motivation, but apart from that, this game was a blast."
4.5/5 – Impulse Gamer, S. Masoud Kazemi
System Requirements
Minimum:

Requires a 64-bit processor and operating system
OS: Windows 10
Processor: i3-530 or equivalent
Memory: 2 GB RAM
Graphics: GeForce GT 425M
DirectX: Version 10
Storage: 800 MB available space
Sound Card: Any
Recommended:

Requires a 64-bit processor and operating system
OS: Windows 10
Processor: i7-4770 or equivalent
Memory: 4 GB RAM
Graphics: GeForce GTX 870M or equivalent
DirectX: Version 10
Storage: 800 MB available space
Sound Card: Any
Free Download Mega City Police
Full Game, latest version. Download for Free!